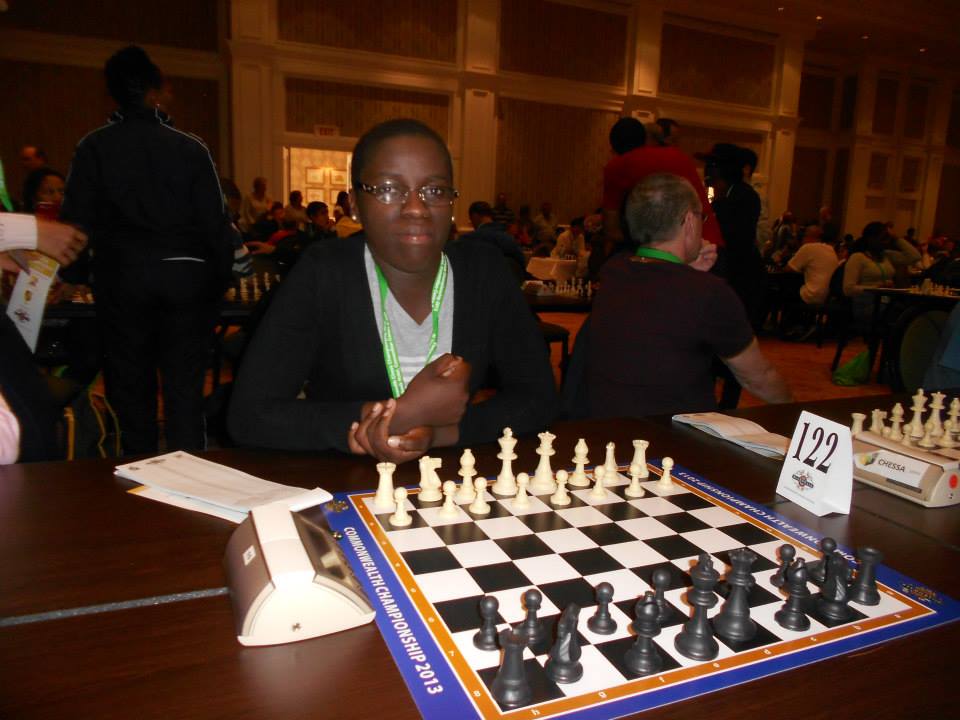 01 Jul

Sportswomen do exist during the football World Cup… part II

You'd be hard-pressed to find a sportswoman in the newspaper back pages at the moment. During the football World Cup every four years, sportswomen, already covered far less than the men in the mainstream media, have an even bigger battle on their hands to have their achievements recognised.

Recently, Women Who Like Sport featured three remarkable sportswomen with incredible tales of battling adversity. In similar vein, here are three more women who have blazed a trail in their sports.
Sophia Dilbert
Cayman Islands defender Sophia Dilbert makes even veteran Manchester United footballer-turned-coach Ryan Giggs seem youthful at the ripe age of 42. For more than 20 years, mother of two Sophia has played football on the Caribbean island, which is longer than some of her team mates have been alive. Being the oldest member of the team, she admits to taking on a motherly role within the squad: "On the pitch it's difficult, you try to be positive and reassuring, but off the pitch I reprimand and speak with them, not in an embarrassing way but as a parent would," she told the Cayman Islands Football Association. Only founded in 2003, the team are still building their international profile and sadly were unable to negotiate their way through the pre-qualification rounds for next summer's World Cup. Sophia, who balances her football career with being a director of a financial services firm, hasn't ruled out trying to make the following World Cup. "I'll keep going until my body tells me to pack it in," she said.
Phiona Mutesi
Chess is usually reserved for society's elite. But Phiona Mutesi obviously missed that memo. At just 19-years-old Phiona, born and raised in an impoverished area of Uganda's capital city Kampala, has made some of the sports Grandmasters take notice. Phiona's life story is one of survival, beautifully transformed into a Hollywood-style happy ending. Indeed, Disney are reportedly interested in making a film of her life. Phiona lost her father due to complications from the AIDS virus at three-years-old and she was forced to leave school at six to help support her mother and family. But life began to change when she stumbled across a charity based at a local church. Enticed by the free food they were offering, Phiona was introduced to chess by the charity's director, Robert Katende, and was immediately mesmerised. She won the first competition she was entered in, the national women's junior championship, aged 12 in 2007 and went on to defend her title in 2008 and 2009. The next year, Phiona qualified for the highest-ranking competition in world chess – the Chess Olympiad. Travelling some 6,700 miles from Uganda to Siberia, Phiona was challenged by some of the world's best players. Although not able to make a significant impact in the tournament, Phiona's flare and ability for the sport was evident and she has made it her life goal to earn the prestigious Grandmaster title. She's just returned to Uganda from a tour of schools in the United States to talk to children about her life. All at just 19-years-old. A true inspiration to so many young sportspeople held back from showcasing their true talents because of their gender, race, or class.
More: Insight into a 15-year-old Phiona's daily lifestyle in her hometown of Katwe, Kampala ahead of her trip to the Chess Olympiad (6:13min video).
Devon Wills
Devon made history as the first woman to join Major League Lacrosse (MLL) in the United States when she was selected by the New York Lizards earlier this year. "It's not necessarily about being a goalie, or a lacrosse player, or a female, it's about being the best you that you can be," she said. Whereas many sports are separated by gender, the MLL, in theory, allows women and men to play together. Devon has been a part of the national team for a number of years, helping them to World Cup wins in 2009 and 2013, but knew joining an all-male professional league would be a new challenge. The 30-year-old goalie has had to adjust to the way shots are now fired at her and the increased speed of the men's game. Devon's journey to the highest level of lacrosse is hardly surprising as she's adored the sport since she was young, recording the men's games that came on TV – women's lacrosse was never shown – and watching then over and over again. Hopefully, Devon's success will help break down the barriers for other women lacrosse players who want to play at the highest level.
More: Devon discusses her impressive lacrosse experience as she undergoes a lively training session with the New York Lizards (2:51min video)