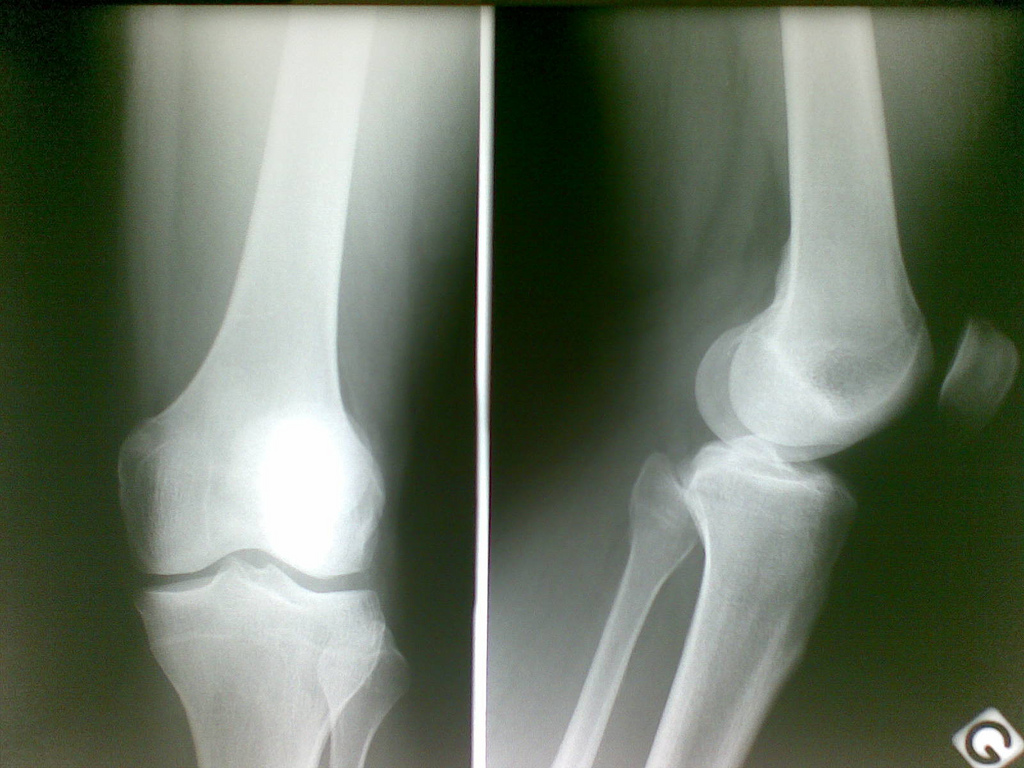 05 Jun

ACL injuries: Can they be prevented in women footballers?

Some stats for you: women footballers are up to eight times more likely to injure their anterior cruciate ligament (ACL) than male footballers. Injury prevention exercises can bring about a 64% decrease in the likelihood of ACL tears.

There seems to be a decent chunk of research surrounding women footballers and knee problems, but it doesn't seem to be filtering down the football pyramid to protect the players, hence the epidemic proportion of women dealing with ACL injuries worldwide. Women Who Like Sport found some key issues in the battle to prevent ACL tears.
Studs vs blades
Your choice of footwear when playing the beautiful game can be important. Especially for those women who constantly change their playing surface. This from former Australia international Alicia Ferguson, told to her by her surgeon:
@JessCreighton1 @LewesLadiesFC Blades give you more traction which = more force through joints when you change direction.

— Alicia Ferguson (@EeshFerguson) June 4, 2014
Strengthening
This review by Oxford United FC's head of Academy Sport Science, Luke Taylor, found that, "There is a tendency for female athletes to demonstrate quadriceps dominance; which is potentially detrimental as the action of the quadriceps can increase anterior shear forces at the knee joint." In short, some women don't use their hamstrings enough when twisting or decelerating, which puts greater pressure on their knees. Hamstring strengthening exercises could improve that, according to sport scientist Odd-Egil Olsen's findings: "Since the hamstrings can act as agonists to the anterior cruciate ligament during stop and jump tasks, it is possible that stronger hamstring muscles can prevent injuries to the ligament."
Screening
How well do you change direction at pace? What happens to your knees as you land from a header? How do your hamstrings and quadriceps interact when you decelerate? In his review, Luke Taylor came across a, "Screening protocol to potentially identify athletes at a high risk of sustaining an ACL injury. It measures amount of knee valgus, knee flexion range of motion, body mass, tibia length and quadriceps to hamstrings ratio using a variety of jumps, with video analysis software." Once medical staff have that information, individualised strength exercises can be recommended to the players to reduce injury risk.
Stability
An American study by orthopaedic surgeon Darin T Leetun et al in 2004 found that some women have less strength in their hips and core, which makes them less able to stabilise those parts of their body during sport or exercise. Hence, women are more likely to have their, "Entire lower extremity [leg] move into positions frequently associated with non-contact injuries." That research was backed by Bohdanna T. Zazulak et al three years later, who concluded that, "The implementation of interventions that incorporate core stability training…has the potential to
reduce knee, ligament, and ACL injury risk in both female and male athletes."
Overload
Liverpool Ladies boss Matt Beard commented last season: "There are a lot of players that are injured because of the quick succession of the games," referring to the congested WSL fixture list early on in the calender. The nature of the WSL means there is a mid-season break during the summer, where teams might not play for up to four weeks. Beard added: "It's one of the frustrating things of the league. We seem to play games in quick succession and then we have weeks on end that we're not playing." Also, the English game is only semi-professional, meaning the majority of players need to work to support themselves. Increased fatigue and reduced concentration levels could all play their part in suffering an ACL injury.
Good practice
Start em young, as they say. Advice from the US Women's team fitness coach:
@AnnOdong @JessCreighton1 @Tony_Leighton absolutely develop good training habits and base/functional strength early and she specific and

— dawn scott (@DawnScott06) June 3, 2014
@AnnOdong @JessCreighton1 @Tony_Leighton that translates throughout each stage to produce FHS athletes as progress to women.

— dawn scott (@DawnScott06) June 3, 2014
The University of Gloucester also found that during puberty girl footballers need, "Enhanced and individualised training to focus on both muscular and neuromuscular qualities," to ensure knee stability when fatigue sets in.
Awareness
Researching for this blog I found that there are quite a few studies examining sportswomen and knee injuries, including studies by world and European governing bodies FIFA and UEFA (pages 13-15) who offer specific ACL injury prevention exercises and further discussion. But how many girl and women footballers are aware of all this information? What about their coaches and support staff? With the growing number of women players suffering ACL tears, I wonder how widely known this important research is.
Of course, injury prevention is not simple. Particularly ACL injury prevention which has many, many factors and unpredictable elements affecting the outcome. Full prevention for women footballers may never happen, but if just a handful of players can reduce their risk of tearing, rupturing or hurting their ACL, then surely continued research is a must?