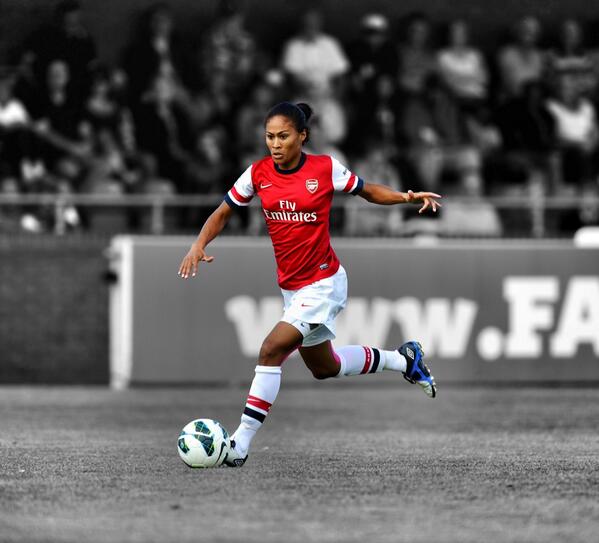 20 May

"Pale, stale + male." Why football needs the Black List

For me, the football Black List is a celebration. A recognition of achievement. A source of inspiration for the next generation. So it seems ludicrous to brandish it divisive because it centres solely on the black community. 'Pale, stale and male' is often the phrase used to describe the structural racism, sexism and/or classism that exists in many of the country's biggest institutions run predominantly by white, middle-aged, middle-class men. Could the same be said of the football industry?

The Black List was founded to address the inequalities the black community faces in football, both on and off the pitch. It exists for the same reason that equality charity Kick It Out is still relevant; for the same reason that world governing body Fifa holds a yearly Anti-Discrimination Day, and why European bosses Uefa have invested bags of money into a worldwide 'Say No To Racism' campaign: football, in 2014, still has a problem with race.

A glance at the football landscape in this country reflects that. There's not one single black board member or owner of a Football League club; there are no black managers in any of the leagues; and black players are routinely booed, harassed and mis-treated during games. This is despite around a quarter of all professional players in this country being black and having made an admirable contribution to the sport in the past 40 years, and almost a fifth of the players on Professional Footballer Association (PFA) coaching courses being black.

But you don't have to look at the stats to see the issues. Manchester City star Yaya Toure alluded to the problems of black footballers in a recent interview, agreeing that he gets less recognition for his talents because he is African. Liverpool's Luis Suarez was awarded Premier League Player of the Year and Football Writers' Player of the Year this season, despite being found guilty of racist abuse on a football pitch, for which he refused to apologise, two years ago. Anton Ferdinand, when playing for QPR, has been subjected to racism, as has Bolton Wanderers' Marvin Sordell and there are countless others in recent years.

The abuse comes off the pitch too – Channel 4's Dispatches programme found that 40% of the Premier League's black footballers had been subjected to racist abuse on Twitter in the past two years. And the abuse isn't just reserved for players, take a look at broadcaster Stan Collymore's Twitter timeline for the regular vitriol he is sent as a black man working in the sport.

With so much negativity surrounding the black community in football, it's a breath of fresh air to have something positive and celebratory that recognises what the black community has gone through and the hard work they have put in in order to be a part of the sport they love. Especially when their efforts are often ignored by the mainstream.

The Black List is also a great way to highlight to the younger members of the black community that they don't necessarily have to be a player to be involved in football; there are also black people achieving in the media, as mentors, as agents, as administrators and technical directors.

At the last Black List award ceremony I went to it was an opportunity to network with others in the media who could offer advice and guidance. And a chance to have an honest conversation about the problems our community face in the sport whilst offering solutions to different issues. It's great to have a space to discuss with people who have shared my experiences as a black person working in football. As a woman, I especially enjoyed being able to discuss how both race and gender affect my role in the sport. There aren't many of us, at all, so talking to black women who are already blazing a trail was invaluable.

Which is why I'm so pleased to see these black women included on the list: footballers Lianne Sanderson and Rachel Yankey, sports writer Natasha Henry, TV presenter Samantha Johnson and Chair of the FA's Inclusion Advisory Board Heather Rabbatts. These women are leading the way and, more importantly, they're giving back and taking the time to guide the next generation. Personally I would have liked to have seen more women on the list but it's a start.

And that, ultimately, is what it's about. Recognition of the black community. Until the day where our involvement and achievements in football are universally recognised in this country and we are routinely celebrated in the mainstream, the Black List will always be relevant and will always be necessary.

In the interests of transparency, I am a judge for this year's Black List.

Who's on the football Black List? Full list of names here.