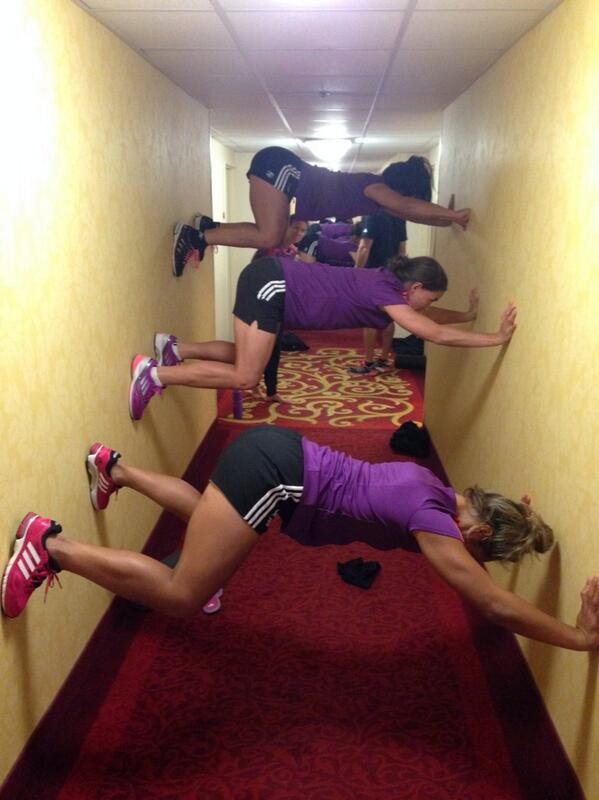 18 Feb

Why are there no women in the rugby Hall of Fame?

Why are there no women in rugby union's international Hall of Fame? A good question, you might think, when you consider that the first woman to play the sport in the UK, perhaps the world, was over 100 years ago. Emily Valentine is documented as playing as a schoolgirl (includes 01:56min video) in Northern Ireland way back in 1887. The Hall of Fame was created in 2006 to recognise the "exceptional achievements" of players, teams and coaches, and reward their "outstanding contributions" to the game, say world governing body the International Rugby Board (IRB). Are there no women who fit the bill?

I'm sure there are. But for so many reasons – lack of media coverage, poor or non-existent record keeping, negative cultural perceptions that say women shouldn't be playing a man's sport, dire funding and resources – women players do not command the same respect and reputation as their male counterparts. Who knows how many more pioneers like Emily Valentine, worthy of a place in the Hall of Fame, there would be had records been kept accordingly.

And without regular exposure on TV or in newspapers, England hooker Vicky Fleetwood says women's players are less likely to be recognised: "There hasn't been a big enough focus on women's rugby, or women's sport in general, in recent years. "It would be slightly odd to include someone who isn't known to the general public, or even rugby fans," she tells Women Who Like Sport.

"But I think more and more women are being recognised as having made a contribution – both [England players] Maggie Alphonsi and Katy McLean have received MBEs (includes 02:46min video). There was also an award for the success of Emily Scarratt, who won the Rugby Players' Association's Women's Player of the Year accolade last season. (02:43min video). I think this shows the growing nature of the game and women's successes," says Fleetwood, who has 36 caps and balances personal training and primary school teaching with her international career.

"Giselle Mather would be someone who I would put in the Hall of Fame," Fleetwood continues. "Once a brilliant and successful player, she has gone on to prove herself as a coach. (01:59min video). She was my coach in the England under-20s, and then moved on to coach the academy team at (men's club) London Irish. Employing a female coach in the men's game may be controversial, and to start with, she may not have been taken seriously. But she made that step, which to me proves how successful and influential Giselle is as a coach."

As with many women's team sports, rugby is yet to reach it's full potential. Although the women's game in England was governed by the Women's Rugby Football Union (WRFU) from 1983, it wasn't until 2012 that the better-resourced (men's) Rugby Football Union (RFU) integrated the women's players too. Even on a global level it was only eight years ago that the IRB decided women's rugby needed a strategic plan (take a deep breath it's 50 pages) to nurture and grow the sport. As a result, they're investing much more heavily in the Sevens version of the game, which will make its return to the Olympic programme in 2016. Understandably, it will take time for women's players to become recognisable faces on the sporting scene. But that shouldn't make them exempt from having their achievements recognised and their experiences documented.

Who would you add to the Hall of Fame? Rugby website Scrum Queens wants your suggestions as they campaign to redress the gender imbalance.

Fifteens
One of the tastier ties of the third round of the Women's Six Nations, England vs Ireland at Twickenham, is this weekend. If this trailer doesn't whet your appetite, well, nothing will quite frankly. The game will be free to watch after the men's match at 6.20pm. But if you can't get to Twickenham, for those in Ireland, the game will be broadcast live on RTE Two – only the second time a women's rugby international has been broadcast on Irish TV. The game is on the BBC Red Button in England.
Tickets for the latter stages of the 2014 World Cup are now on sale (french website).
Wales captain Catrin Edwards wants to top last year's fourth-placed Six Nations finish: "The intensity of training has definitely increased this year with a lot of emphasis being on the conditioning aspect of the game."
Women's Six Nations cup holders Ireland have secured their first-ever shirt sponsor. A big deal considering sponsorship for sportswomen is difficult to come by.
Have you ever seen rugby like this? Underwater! (02:13min video).
Sevens
As the Women's Six Nations rumbles on, the Women's Sevens World Series is about to begin the third leg of it's five-stop tour. With the sevens form of the game joining the Olympic programme from 2016, many nations have begun to pump money and resources into the sport which made for a pretty competitive World Series second round in Atlanta, USA. New Zealand bossed the tournament – perhaps it was their ballroom dancing training? England finished a disappointing seventh.
Here are the current @irbwomens #WSWS Standings going into Brazil next week. Will New Zealand stay at the top? pic.twitter.com/wmax3rqy6F

— Atlanta Sevens (@Atlanta7s) February 17, 2014
The effects of increased Olympic funding continues to reverberate throughout the sport with South Africa's women being awarded with full-time contracts. Olympic favourites New Zealand and the USA too.
Did you know the @irbwomens 7s World Series will be the largest international sporting event in Georgia since the 1996 Olympics? #Atlanta7s

— Universal Sports (@universalsports) February 12, 2014
Ireland have big plans to get amongst the medals at Rio 2016: "If we can take the camogie and Gaelic football background that we do have and merge that into Sevens then we can have a very successful team," says head coach John Skurr.
Applications are now open for an Events Assistant intrn role at the RPA. Click here for more: http://t.co/AFot7asIeR #theRPA — The RPA (@theRPA) February 13, 2014