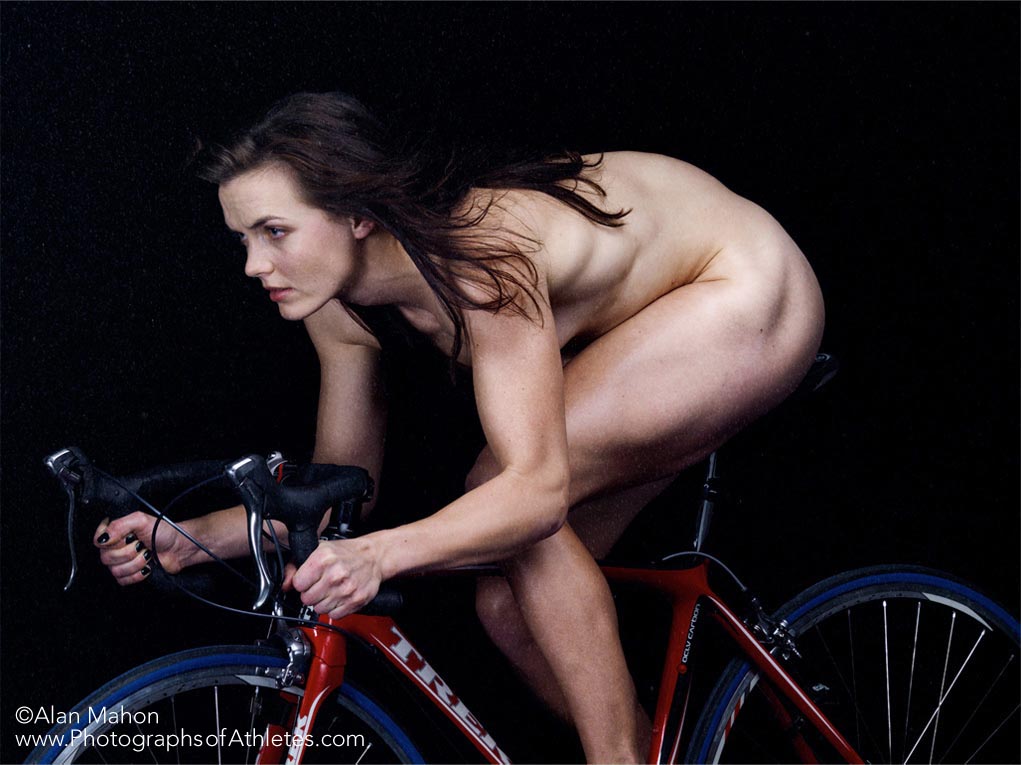 04 Feb

"Stick thin, big boobs and a pretty face." Sportswomen + body image

"Stick thin, big boobs and a pretty face," is how Rebecca Adlington, Britain's double Olympic swimming champion, believes society wants women to look. She made the comments towards the end of 2013 during a teary reveal on TV show "I'm A Celebrity, Get Me Out Of Here!" It seems many British athletes agree with her. BT Sport surveyed 110 sportswomen*, past and present, across 20 sports and two thirds said the public and media valued their looks more than their sporting achievements. More worringly, the majority admitted the pressure to look a certain way had influenced their behaviour – i.e changing their diet and/or their training regime.

Britain's world and Olympic cycling champion Victoria Pendleton, also revealed the difficulties with being a woman athlete (includes 01:53 video):
"It's a harsh reality that you don't have to be just talented, physically, you have to also be prepared to change the way you appear. I have, on occasions, had my muscles softened or reduced (via airbrushing in magazines) to look smaller and more feminine, in my form."
More high-profile British sportswomen waded into the discussion, including double Olympic champion Dame Kelly Holmes, who insists some sportswomen aren't eating correctly in an effort to stay slim (05:17 video).
@btsport @WiSMagazine they are not alone the amount of times I have been mistaken for a man because if my size is unreal,due to my size

— Karina Bryant (@karinabryantgb) January 17, 2014
Sportswomen and body image has long been an issue. Remember the torrent of abuse aimed at tennis player Marion Bartoli? Not only was the Wimbledon champion attacked on social media, but also by a well-known sports broadcaster. Bartoli's crime? Seemingly not being as pretty as they wanted her to be, says writer Joy Goh-Mah, who delves into the murky world of sport and objectification:
"What is most bewildering is this idea that Bartoli "didn't deserve to win", and that she "shouldn't have won", due to the fact that she was apparently, to them, so unattractive. I can think of plausible reasons why an athlete might not deserve to win…But an athlete being less attractive than their opponent is not one of those reasons, and to say so is every bit as absurd as condemning Einstein's achievements on the basis of his hairstyle."
If it's not objectification through the pen of the writer it's through the lens of the photographer. Metro asks, what if every Olympic sport were photographed like beach volleyball?
Even when sportswomen are thrust into the limelight for their sporting achievements, other topics can sometimes take precedent. Rather than explain the gruelling training regime she had undergone to become the first Canadian tennis player to reach a Grand Slam semi-final in three decades, 19-year-old Eugenie Bouchard was forced to talk about wishing she could date pop star Justin Bieber. And British gymnast Beth Tweddle was subjected to abuse from a very vocal minority when doing a Q&A for Sky Sports via social media platform Twitter. The Guardian sums it up:
"The sexism that our sporting women face is symptomatic of a wider culture, in which any woman in the public eye is judged first and foremost on her looks, and pigeonholed into narrow female stereotypes, regardless of her role or talent."
There was a similar occurrence in Australia. Comments like "I still don't understand why she is out of the kitchen" were hurled at cricketer Ellyse Perry when she was announced as possibly Australia's best female athlete.
The misogyny aimed at sportswomen has brought the British government into the mix. Sports minister Helen Grant, speaking to The Voice, says they have prioritised investigating the reasons why 1.7 million more men play sport than women in the UK:
"We're back to self-confidence, self-esteem, body image, time and money and also having little ones. We are looking at the barriers and hurdles that keep women and girls away from doing sport and actively saying, 'right – we are going to do something about this'."
"Sometimes you feel you're valued not on what your body can do but what it looks like" – @RachelAtherton v interesting @bbc5live #bodyimage

— Eleanor Oldroyd (@EllyOldroyd) January 17, 2014
So, what can be done to ensure sportswomen have a more positive body image? GB's world champion downhill mountain bike racer Rachel Atherton offers a suggestion:
"It's important to me to show young girls that sport can give them a confidence, a life appreciation that exercise cannot. Being outside, in the elements, pushing your body – with that comes lines, wrinkles, scars and extra body fat to protect you when you crash!"
BT Action Woman Awards: Congratulations to our winner @rachelatherton and runners-up @tatsdowie & @NonStanford. pic.twitter.com/VUgIS23xxa

— BT Sport (@btsport) January 25, 2014
*Full results of BT Sport's survey: http://sport.bt.com/watchnow/programmes/bt-sport-live-S11363867250679